WEBSITE AGENCY DERBY
Boosting local business with websites that work
Open Formula is the top rated Burton on Trent & Derby web design, hosting & SEO company.
We are absolutely passionate about understanding your business and support its success by building great websites with strong SEO (Search Engine Optimisation) to get you ranked high on Google.
Some Latest Client Feedback
There is one reason we are in business… to help other businesses, like yours, grow and be successful.
We achieve this through good solid web design, expert SEO and support services.
All this backed up with industry leading customer service.
It therefore gives us immense pride to share our latest review from a broken website we fixed and SEO'd this year
See the review on TrustPilot
Feedback from Victoria at Ariana Landscapes
-
I contacted Open Formula after Philip was recommended to me after I had a bad experience with another person claiming to be an expert in SEO work and websites.
On my initial contact I explained the problems I've been having and Philip looked at the old website and gave me an honest and frank, professional opinion he also wrote me an in-depth review. On our first meeting he showed me and explained to me what was wrong with the website, he didn't just verbally tell me, which was excellent as I have absolutely no idea about websites and because he showed me the problems this gave me the confidence that he knew what he was talking about and was being honest.
I asked him to work on the old website, correcting all the errors (there were a lot) and he got the website to look fantastic and actually work as a website should.
He is excellent with the SEO side of things and within a few weeks my website was getting me enquiries and regularly. I'm also being found on google and rank quite highly for a relatively young website. i'm finally proud of my website and relieved it's working and the money I've spent on it is a great investment.
I wouldn't hesitate to recommend Philip at Open Formula to anyone, he is honest, fair on his pricing, flexible and knowes what he is doing.
Perfect!
See the review on TrustPilot
Watch this space. Coming soon…
A testimonial from Ben at Ceder Tree Chiropractic in Burton on Trent, a new start up we have been helping with SEO.
Now extremely busy and gaining new customers all the time thanks to Open Formula getting them quickly to page 1 of Google!
A Proven Web Design Process for Derby Companies
1. MEETING
We meet at your convenience to fully understand your business needs and budget, coupled with superb customer service.
2. PLANNING
We are a one stop shop and plan everything needed for a perfect new website, all we need to know are your core needs. We plan the rest for you!
3. DESIGN
Once we have all your needs and style requirements we build a draft website home page to check your approval then build the rest of the draft site.
4. COLLABORATE
We then work with you over a minimum of 2 revisions to get the website fully designed & built to your liking & feedback.
5. DELIVERY
Once the website design is complete we publish it to your domain. We can also host & maintain your website stress free!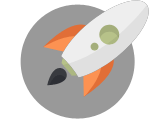 We're Here To Help Your Business Blast Off!
Through Focused Service, Skill & Sheer Determination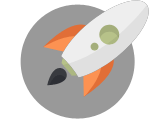 We're Here To Help Your Business Blast Off!
Through Focused Service, Skill & Sheer Determination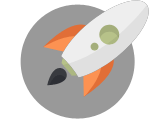 We're Here To Help Your Business Blast Off!
Through Focused Service, Skill & Sheer Determination