OUR AIM IS TO ENABLE YOUR SUCCESS WITH GOOD DEPENDABLE SERVICE

We are not a faceless company with a back-end group of disinterested designers and techies.
Open Formula™ is a family web company, set up to provide a good solid, dependable & affordable service to local people & business
Open Formula provide a professional service specialising in one stop shop for SMEs & local businesses in Derby & Burton on Trent.
With over 30 years direct business experience we are able to combine our comprehensive commercial experience with our website design agency services to showcase and grow your business.
Great customer service is at our heart – Seeing your business succeed is our motivation.
We can tailor our web services to your exact needs, from the smallest sites to a full one stop shop for all your web requirements including, web design, SEO, fast, secure website hosting, domain email services, Excel Spreadsheet consultancy, copywriting & managed WordPress hosting. Where we do not directly provide a service we collaborate with local experts such as Essential PR Marketing who provide are a Derby PR Agency.
New Base in the Heart of Derby
With success in Burton on Trent comes the need to be based in the heart of Derby City.
The College Business Centre is a beautiful old building with a long history.
What better place to create the history of Open Formula by having a base in this lovely old building.
Whilst we still prefer to meet our clients face to face at your location to really understand your business, our new base is easy to get to, has plenty of parking and is a great place to plan your new website!
We Thrive On Great Customer Service with an Affordable One Stop Shop for All Your Website Needs
The Right Tools. The Right Solution.
Being a local, family based agency, we can be totally flexible, adapting our solutions to your business needs, & focusing on your success!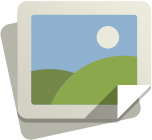 Beautiful Imagery
Images tell a story, share a feeling and reveal information to your viewer.
Images Tell A Story
Rest assure we will incorporate beautiful imagery into your project so it stands out to the world.

Flexible Options
Our flexible options allow us to quickly and easily customise your website.
Bespoke Websites
Your business is special and unique to you! We ensure we tailor the design exactly to your needs.

Responsive Design
No matter what screen size or device, rest assure your content will look amazing.
Looks Amazing
Your content matters most, and needs to be accessible anywhere, anytime. This happens with our framework.
Burton on Trent & Derby Companies
Hours Building Businesses
Meet Your New Partners, Our Design Team.
We Are local And Have Helped Clients Throughout The Midlands.
We Thrive On Belief in Local, Trust & Determination.
The combined style, technical, & commercial experience of Open Formula work together to offer a unique one stop shop for all your web needs.
We Love Local
We believe you get better service with local companies. Our belief & skills are here help your business compete with the large companies.
We Build Trust
We have built our reputation on trust. Our clients stay with us because they can trust us to look after their websites like our own.
We Are Determined
We don't give up on developing a website that works for your business. A high Google ranking takes skill & determination.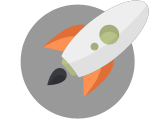 We Have the Formula To Help Your Business Blast Off!
Through Creative Ideas, Innovation & Sheer Determination