General Enquiries
We would love to hear from you & always happy to chat through your ideas.
No Obligation | No Pressure
All discussions are friendly, relaxed, totally without any sales pressure or obligation.
Website Support
We make your success and solving your problems our business.
We Take Pride in Our Service
Just give us a try… you have nothing to lose and you might just find exactly what you need!
Responsive Service
Available at your convenience and fast response times to your queries.
Great websites with Great Service
We are open:
Mo – Th 8am – 7pm   &   Fr – Sa 8am to 5pm

We'd love To Meet You In Person Or Via The Web!
Here at Open Formula we love to  help local business.. So, contact us today for a friendly, no obligation, chat to share your needs with us.
Office: The College Business Centre,
Uttoxeter New Road, Derby. DE22 3WZ
Phone: 01332 492 606
Email: hello@openformula.uk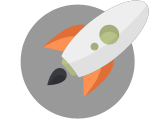 We're Here To Help Your Business Blast Off!
Through Creative Ideas, Innovation & Sheer Determination